For Your Information | For Sale | Donations | Volunteers | Prayer and Bible Study | Sunday School | Outreach
Confirmation classes
St. Peters' News
Our next Baptism Sunday is on Sunday, January 13th, 2019, The Baptism of Our Lord and Savior Jesus Christ. If you would like to be baptized that day, please contact the church office (466-9392) to schedule an appointment with the Rector.
Thanksgiving Eve. This year our Thanksgiving Eve worship will be celebrated with our friends at Aldersgate United Methodist Church. Six churches will be participating in the service this year including: Aldersgate United Methodist, Riverside Baptist, East Coast Gospel Light House, St. James Holiness, Firm Foundation, and of course, St. Peter's. The music will be provided by a choir made up of individuals from all these congregations. The preacher will be Pastor Fred Williams of Riverside Baptist. Following the service, a reception will be held in the social hall. It promises to be wonderful evening of worship, praise, and thanksgiving. Please join us and bring friends.
PHOTOS NEEDED! Patsi Walton is updating the photo board in the parish hall. If you have any photos of church events that you would like to share, please bring them to church and leave in Vel's mail box (opposite the drink machine).
We are in need of Sunday School teachers, nursery attendants, and adults, to help with our Children's Chapel worship service. If interested, please contact Debbie Whitehorne at 499-7034, Yvonne Authement at 547-3049 or Wendy Glaeser at 548-2728. Thank-you!
Chanco on the James
Chanco on the James is our diocesan camp and conference center and is situated on the James River in Surry, Virginia. Chanco is a fully accredited camp operating continuously for over 40 years providing youth opportunities for individual challenges, personal growth and lifetime friendships in God's great outdoors. Space is still available for youth ages 8-18 in all camp sessions.
For more information, visit http://www.stpeters-norfolk.org/camp_chanco.html, or for easy online registration, visit http://www.chanco.org today or call 1-888-7CHANCO and sign your child up for the summer experience of a lifetime!
St. Peter's Lunch Bunch
The women of St. Peter's meet monthly for fellowship. They are always looking for new members.
The next meeting is on December 10 at 12:30pm at Azalea Inn at the Roosevelt Gardens Shopping Center at 2344 E Little Creek Rd in Norfolk.
There is a sign up list in the parish hall. Sign up today!
For more information contact Millie Coward at 455-5887 or email m.jlc@verizon.net.


Group Photo - Pentecost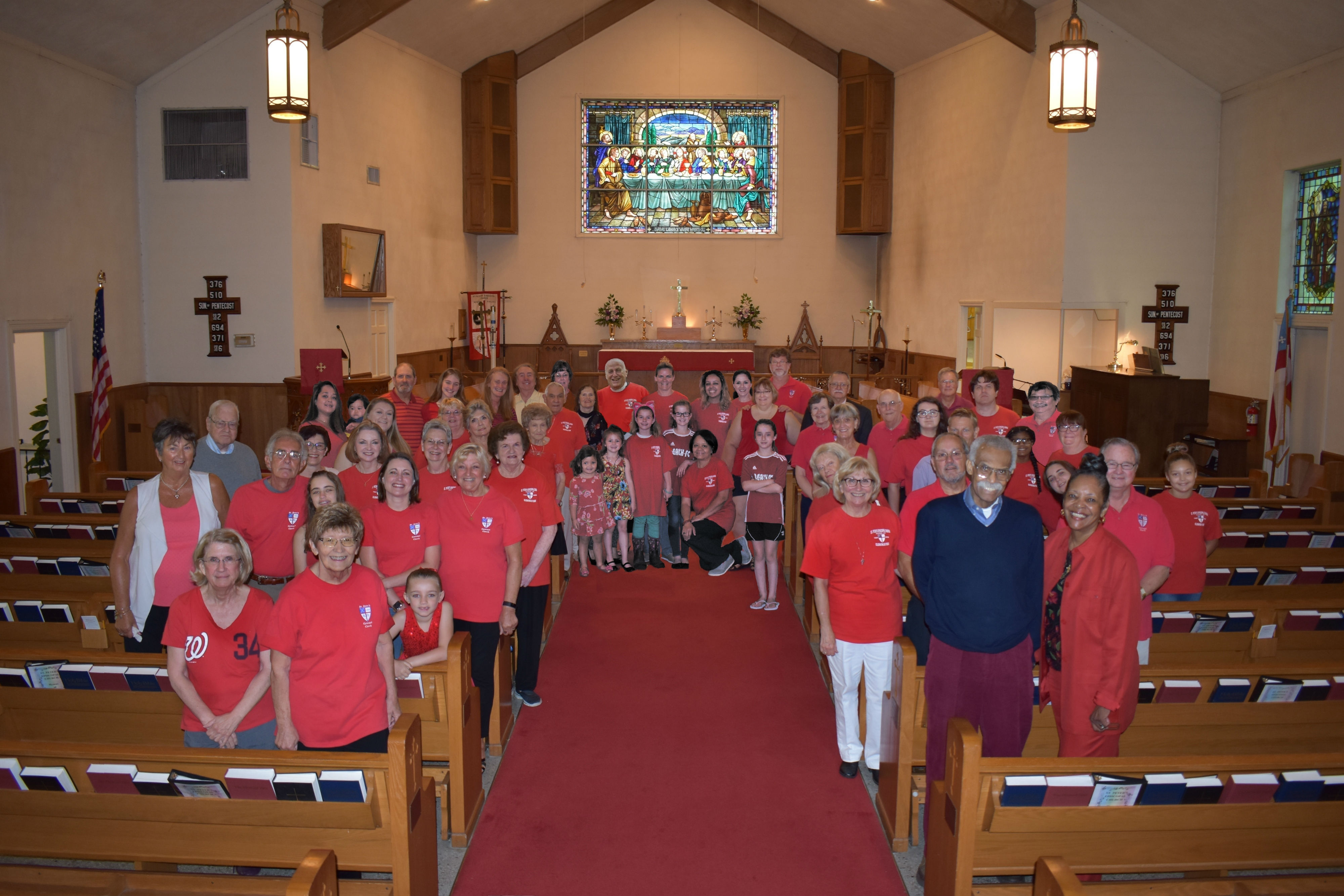 For Your Information
If you know any woman currently undergoing chemo treatments for cancer, please give her this information. There is a cleaning service that provides FREE housecleaning, one time per month for 4 months while she is in treatment. A doctor's note must be provided confirming the treatment. "Cleaning for a Reason" will have a participating maid service in her zip code area. This organization serves the entire USA. Contact them at http://www.cleaningforareason.org/